The Benefits of Caravans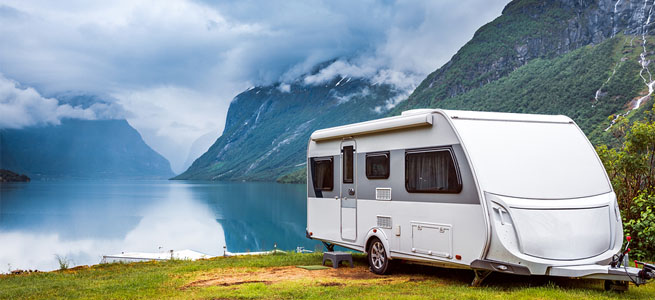 People unused to caravan holidays are often unaware of the many benefits that come from owning a mobile home. But the perks of motorhomes are undeniable; from health to finances, relationships and beyond, there is no aspect of your life which a caravan cannot improve.
Here are just some examples of how caravan ownership could benefit you:
Freedom
No holiday experience provides you with the freedom that a caravan trip does. And don't be fooled into thinking that a caravan means that you are restricted to the UK, ferries are relatively cheap and welcome caravaners who have their sights set further afield.
Save money
A caravan is like a holiday home without the price tag. Forget expensive flight prices, and extortionate hotel rooms, with a caravan all you have to do is fill her up with petrol and hit the road.
Customisation
The freedom of the road is not all you can enjoy with a caravan. The ability to customise your vehicle as you wish is liberating and allows you to perfectly tailor your caravan to suit your needs.
Explore undiscovered gems right on your doorstep
Stay-cations are rising in popularity and are not only cost-effective, but allow you to rediscover the beauty of the UK. Especially perfect for the uncertainty of a post-Brexit Britain, next year why not enjoy your holiday on British soil instead?
Be in the midst of the action
Grab yourself a spot in the prime location with a caravan. Don't be disappointed by turning up to your hotel to find its location is less than ideal, with caravans you have the power choose exactly where you stay.
Meet new people
The community of caravaners is so welcoming that it would be near-on-impossible not to meet a whole host of wonderful new friends. Your new pals, who you wouldn't have met otherwise, can even meet up with you time and time again on following holidays.
Sense of community
The sense of camaraderie between fellow caravaners is undeniable. Caravan holidays are the perfect way to reconnect with people in the Age of social media when it is easier than ever to feel isolated.
Help the environment
Caravans allow you to say goodbye to the pollution caused by air miles!
Support the economy
Visiting local towns and cities supports the national economy and helps you to discover independent businesses which you will love for years to come.
Stay active
Travelling with a caravan encourages you to stay active. Making a temporary base in a rural location means that walking is often an essential part of your trip. As you explore the area you will get in hours of exercise without even realising it!
Enjoy health benefits
Wellness seems to be an unavoidable buzzword nowadays, but it is important, and caravanning can help you stay fit and well without even realising it. Reconnecting with nature and breathing in fresh country air is good for both your mental and physical health.
Feel nostalgic
Nothing evokes a warming sense of nostalgia quite like caravan holidays! A trip in a caravan allows you to return to a simpler time which soothes the soul and leaves you feeling content.
Get cosy
Space may be limited in a caravan but this should not deter you from fulfilling your dreams of a caravan holiday. Caravans are small but perfectly formed; designed to be compact, whilst still containing everything you need. The petite size of the vehicle just works to create a cosy atmosphere for those inside.
And they're perfect for any season!
You'd be forgiven for thinking that caravan holidays are reserved for the summer months, but they can be just as ideal for a winter escape! Caravans today are adequately designed to stay cool in the summer and insulated in the winter, making them truly perfect for any season.
Videos of our work