Enjoy a Break in a Caravan this Christmas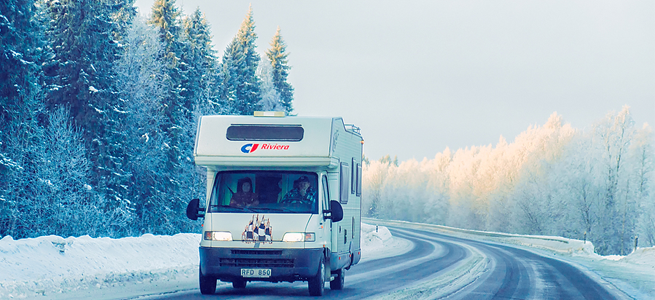 Christmas is a great time to get away. Whether you want to go somewhere to cosy up and celebrate, or escape the madness of silly season altogether. With purse strings being stretched more and more around this time of year it can be nigh on impossible to afford an expensive holiday abroad, so why not head for a caravan holiday instead?
Needless to say, at Regal Furnishings, we love caravan holidays at any time of year. But here are just some of the reasons why Christmas could be the perfect time for a caravan break.
You can visit relatives without imposing yourself
We all have a long list of loved ones to see during the festive period, but it can be difficult to visit far away friends without inviting yourselves to sleep on their couch.
But with a caravan this needn't be the case; you can go see your loved ones around the country safe in the knowledge that you won't overstay your welcome.
Break up those long trips
Heading across the country to visit friends and family with a caravan?
It can be tiresome trekking to different cities to visit loved ones, so why not turn the journey into a holiday of its own by travelling by caravan?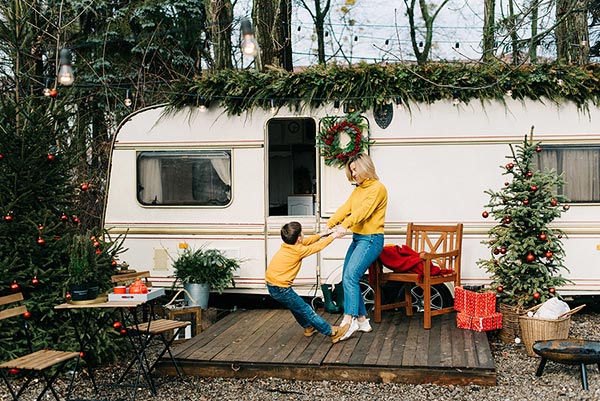 Christmas is about being close to loved ones
Nothing evokes a feeling of closeness like taking a caravan trip with someone.
Reconnect and spend quality time with your family by taking a trip in a caravan during the holidays.
Enjoying a break from work
With a lot of people having time off between Christmas and New Year, there's no better time to treat yourself to a little getaway.
Celebrate you and your loved ones enjoying time away from work together by heading off to enjoy the beauty of the countryside in winter.
A caravan trip can make a great Christmas present
With a special someone in mind, you can go almost anywhere.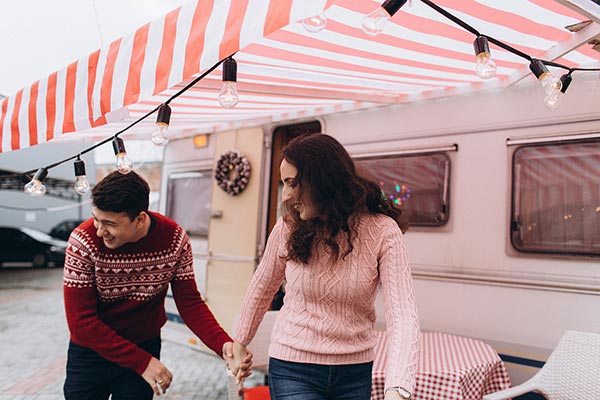 Show them you care by planning a trip away and enjoy the money you save, as it is sure to be much more affordable than flights!
Get the best spot for the New Year's Eve fireworks
Everybody wants to be in the best place to watch the fireworks welcome in the New Year, but securing a last-minute hotel room near them can be difficult, not to mention expensive.
Are the fireworks near you are a bit ropey? Then, what are you waiting for? Hop in the caravan and head to a city where they are sure to impress.
Beat the January blues and save your trip for after Christmas
If you don't have time to get away during December, what with work dos and festive fuddles, then why not plan a caravan holiday for the New Year?
As people recover from the post-Christmas comedown, you could be enjoying a break by the sea.
Or just avoid the madness
Maybe Christmas isn't for you. But a caravan trip still could be; they provide the perfect, affordable way to escape the scense of Christmas.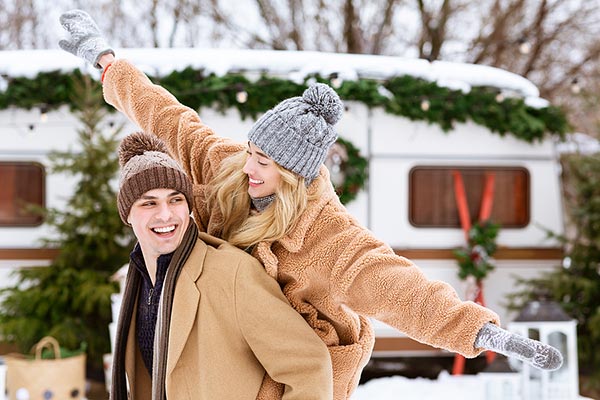 Just return in January when the it is all over.
So, whether you're mad about Christmas or a self-proclaimed Scrooge, there couldn't be a better time for a caravan trip!
Videos of our work