Caravanning in the UK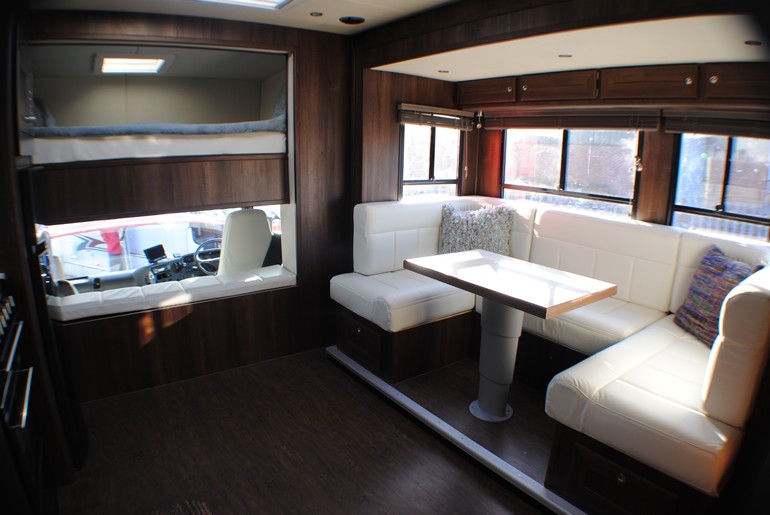 There's never been a better time to consider a Caravanning Holiday in the UK.
It's no surprise the UK tourism industry has been enjoying something of a resurgence in recent years. Although the number of foreign visitors is increasing; so too are the numbers of Brits choosing to holiday at home. Preferring to give the overcrowded beaches of the European hotspots a miss, greater numbers of us are choosing for the first time to tour the less commercialised areas of the UK in caravan or motorhome. Last year that was over four million of us.
Whether you have bought a caravan, or intend to hire a motorhome and tour the UK there are a number of things to consider to ensure you get the most from your first caravanning adventure.
A Few Test Drives will Improve Confidence:
No matter how long you've been driving, towing anything with your car is a whole new experience, and needs to be treated as such. Hook up your van and go for a few local test drives. Leave the kids at home, at least in the beginning if you don't want to be bombarded with their infinite wisdom of how it should be done.
Reversing is something which should be practised, at least to a point. If you know of a large un-gated car park or industrial estate which is quiet on weekends, head up there and practise reversing around corners or into a parking bay. Once you've mastered how to get your van turning in the direction you want it to go, things will get easier.
Pre-journey Check List:
Just as you would when preparing for a long journey in your car, make sure both car and caravan are serviced prior to your trip. If hiring a motorhome this should be carried out by the company leasing you the vehicle.
The car toolkit isn't enough. You should include chocks for the van wheels. Carry four or five 1" thick, 12" squares of plywood, to put under the stabilizers if parking on soft ground. If you don't have one, purchase a fire extinguisher man enough to cope with any van or vehicle mishaps. Make sure your van's cooking and lighting gas bottle is full, but disconnected when travelling. You will need extended towing mirrors for your car. Connect car and van power supply and check all lights and blinkers are working on both car and van. And pack a few spare bulbs in your toolkit.
Inside Your Caravan:
When packing your caravan or motorhome make certain everything is stowed away and secure. Check all drawers and cupboards making certain they can't swing open when cornering. If they are loose, add clips or use bungee straps to ensure they stay closed.
Do not leave anything loose in your van. Whether that is cases with extra kit, or a tent for the kids to sleep in, everything needs to be secure. Not only secure, if towing a caravan, spread the weight evenly throughout the length of the vehicle. Never allow the kids or anyone else to travel in the caravan when on the road. Aside from the safety aspect, it is illegal in the UK, and could result in prosecution and a driving ban.
Do Your Homework:
We all have to start somewhere, but at the end of the day, there's nothing like experience. The camping and caravanning fraternity in the UK is a close-knit community who go out of their way to help newcomers to the hobby.
Whether you are looking for easy access sites for your first trip, or general particulars on towing and maintaining your first caravan, the information is out there. Contacting the caravanning club, or having an in-depth chat with your motorhome supplier, or company who refurbishes and sells caravans will provide a wealth of information, and help ensure your first caravanning experience will be the first of many.
Videos of our work