Cleaning Your Leisure Vehicle Upholstery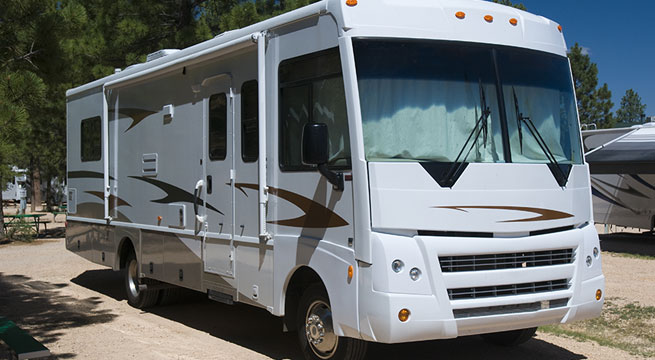 You've made all the effort to get your leisure vehicle restored to its original glory so the last thing you want is to see it ruined by dirt. Just about everywhere your travel is going to naturally attract some form of unattractive mess. Cleaning your leisure vehicle upholstery can be a difficult task but ultimately one that needs to be done, especially if you're spending time living in your vehicle.
If your upholstery is new, the last thing you want is for it to become damaged. Knowing how to tackle the mess can help you keep your vehicle in pristine condition and ensure you remain happy and proud to call your motorhome, horsebox or boat your own.
Suck It Up
Whether you're off to the seaside or a camping trip in the woods, it's very likely that ground surfaces will get walked into your vehicle. This can be transferred to your upholstery very easily as it is loose and even the slightest breeze can blow it onto your nice, clean upholstery.
A handheld vacuum cleaner can be your best friend here as they can get into the nooks and crannies of leisure vehicle upholstery.
Materials
You probably know that different materials require different products when they are cleaned. Leather, suede and cloth have to be treated differently so it is important to know exactly what you need before you clean using whatever you have to hand.
If your upholstery is a combination of different materials, you're going to have to treat them differently, even if they are part of the same seat.
Cleaning Products
Upholstery can be a pain. There's no way around the fact that it needs specific cleaners and solutions or you run the risk of damaging it. You can ask in store what would be best for your vehicle, or ask us when we reupholster.
Clean, Clean, Clean
In a lot of cases, your cleaning products should never be directly applied from bottle to upholstery. Instead, apply product to cleaning cloth and go from there.
Once you've got all of your upholstery wet, leave it to dry and ensure the area is ventilated well. Different materials will take different times to dry off – leather, pretty quick; cloth, a lot longer.
Protect It
Being clean goes hand in hand with overall protection. When your clean upholstery has been cleaned and is dry, you can use treatment products to help preserve the quality of your seats.
Leather and suede motorhome upholstery can make use of balsams that help to reduce the chance of cracking and drying. Fabric and cloth seating has a wide range of options from water treatments to solvent treatments with varying levels of reapplication times so make sure you know before using.
Allow to thoroughly dry and ventilate as wet seats will attract damaging stains and fumes can be dangerous, especially if you've opted for the solvent treatment.
Maintaining and cleaning motorhome upholstery is a mammoth ask, but on the other hand is very rewarding. As well as the obvious aesthetic appeal of well looked after motorhome upholstery, you are much less likely to see rapid devaluation of your vehicle if you're considering selling it at some point.
Videos of our work