Explore England in a Caravan this English Tourism Week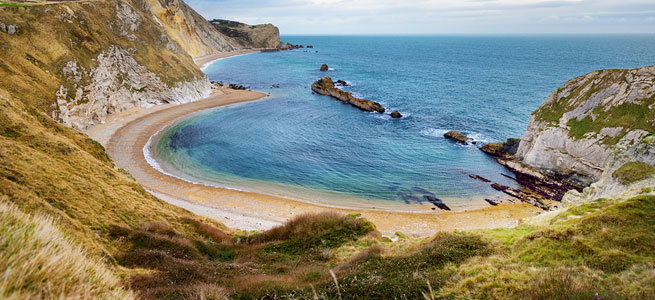 This week marks English Tourism Week, the yearly celebration of all the tourist attractions that England has to offer; from castles to canals and seasides to stately homes. The week is designed to highlight the value of tourism in our country and act as a showcase for engaging visitor experiences.
English Tourism Week occurs at the start of spring every year and campaigns to raise the profile of the tourism industry in England and celebrate the quality of our nation's tourism.
Why English Tourism Matters
English tourism has a wide-reaching impact, affecting the lives of everyone from residents to employees, visitors and beyond. And it is not restricted to one area of the country, with tourism alive and well in every part of England. This is partly why it provides a massive 2.6 million people with jobs, making it the third largest national employer. The tourism economy accounts for £106 billion annually and supports local businesses who would be unable to function without tourism. So, by visiting national attractions you are doing something great to help small businesses nationwide.
English Tourism Week 2019
Locations up and down the country are holding special events to recognise the celebration, meaning that there truly couldn't be a better time to get outside and explore everything England has to offer. Don't wait for summer, when with our English weather there's still no guarantee of sun, check out these limited time events running from 30th March until the 7th April.
Whether you want to get creative at a crafting workshop, learn more about English history with a guided tour, or simply relax with a walk in the woods, there really is something for everyone.
Whilst it can be tricky to fit in a holiday at work and organise the kids around their half terms, a quick microgap in England is always easy. Microgaps in England make it possible for even the most time and cash strapped of us to have a well-deserved break by taking a short trip to somewhere local.
Explore England in a Caravan
What better way to do it than in a caravan? Simply bundle the whole family in, get cosy and head for the hills in your vehicle! If you are planning on checking out one of the many attractions being held this week, then it's always a good idea to ensure that your caravan is in the best possible shape. If you would like help giving your vehicle a little spring spruce, then do not hesitate to contact the team at Regal Furnishings.
But if you can't squeeze in a quick getaway this English Tourism Week, then do not fear as there promises to be many events held around the country for the entire year. In fact, there is constantly a wealth of tourist attractions in England, no matter the time of year. Visit England's website is a great way to stay up-to-date with all the latest amazing activities on across the nation which will inspire you to hit the road in no time. But, whenever you decide to explore all England has to offer, there couldn't be a better way to do it than in a caravan.
For more information about Regal Furnishings and how we can help you with your caravan needs, give us a call today on 01159 329 988.
Videos of our work