Start Planning your Summer Holiday Now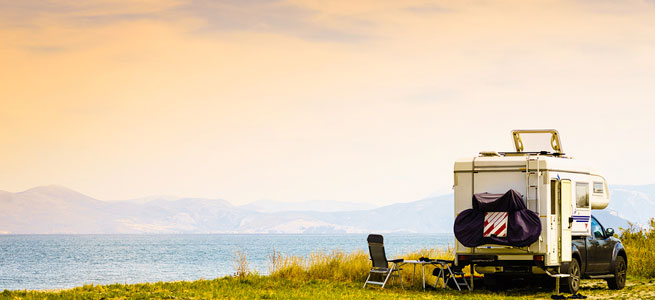 It's never too early to start planning your summer holidays, and there couldn't be a better year to take a break in a caravan. While budget flights and crowded beaches might normally spring to mind when you think of your annual break, this needn't be the case. Avoid airport delays, plane food and rundown hotels and escape for a holiday in a caravan instead this year!
Of course, you want the absolute best from you summer holiday but, like with hotels, there is a big variation in caravan park quality. So, take time to find the best possible park for you and your family to enjoy. Spending a little extra time to check online reviews will ensure that you're not disappointed when your trip finally comes around. Some of the most popular caravan parks fill up quickly, so reserve your spot early to guarantee success! Not to mention that the earlier you book, the better deals you are likely to get, so save yourselves a little extra to spend when you get there by bagging a bargain.
Afford time to planning the best routes. A caravan trip is a waste without exploring the best routes our roads can offer. Alternate routes through the beautiful British countryside will uncover some hidden delights as well as avoiding hours in motorway traffic.
It can often be time consuming deciding on the right destination for your caravan holiday. With so many beautiful places to visit in the UK it is often worth exploring your options early. Do you want to be by the coast this summer, or would you prefer a countryside break? Once you have weighed up your options there are other things to consider. Perhaps your pooch will be joining you, so you'll need somewhere dog friendly. Or maybe this year you fancy a child-free break. Everyone's holiday needs are different and there are plenty of destinations and caravan parks to choose from. However, it can take time to find the right one, so it is also worth looking early.
Once you have chosen your destination, why not spend a little bit of time researching the local area. Find out the must-see tourist tick list for wherever you go. Everyone knows that kids get bored easily, so whilst a quiet scenic location might be exactly what you're after, make sure there is something close by to satisfy your young one's thirst for adventure. If you're holidaying with particularly little ones, it is also worth checking out local facilities so that you have everything you need to deal with any nappy emergencies.
It can be difficult arranging a time which works for everyone, what with school holidays and booking time off work. As the caravan community are so welcoming, it's even likely you're hoping to meet up with old friends this year! Ensure all your loved ones can make it by popping the date in everyone's diaries as soon as possible.
Once your holiday is planned, make sure your caravan is in ship shape for the trip. Taking your vehicle for a service will help you to avoid any potential hiccups when your summer break comes around. If you don't own a caravan, then you may want to start browsing, check out deals and find the vehicle one for you to rent for your trip.
Whilst there are many, many benefits to caravan trips, they do take that extra bit of preparation. Starting your planning early will make the process much easier and help to make sure everything runs as smoothly as possible on your hard-earned holiday.
If you would like to reupholster your vehicle to get ready for your summer break, then look no further than Regal Furnishings. We have been helping to transform people's motorhomes since 1997 and are just waiting to help you. Get in touch with the friendly and professional team today on 01159 329 988 or send an email to regalfurnishings@yahoo.co.uk.
Videos of our work