Reinvigorate your Leisure Vehicle Upholstery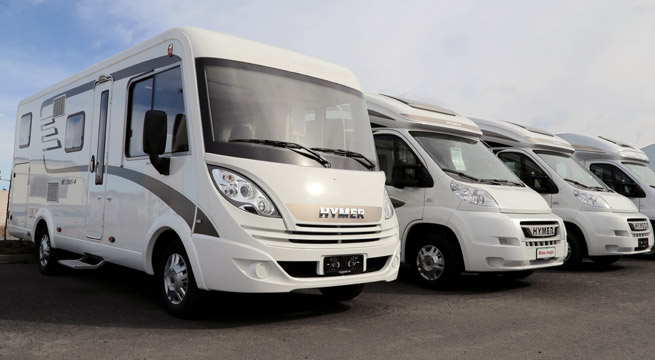 There's something very uniquely special about an old leisure vehicle. Complete with their own relaxing nature, not many things can scream peace and serenity more than a transportation medium that can both house you as well as take you away from the everyday aggravation that the world can bring.
Unfortunately, just as with most things that we have come to adore, beloved motorhomes, narrowboats and even horseboxes can begin to dwindle in quality over time. It isn't rare in the slightest to notice an unloved caravan left to deteriorate on a driveway or in a garage. A crying shame considering the joy that they would have once been able to provide.
There is a solution to finding that lost sense of past enjoyment without forking out the cost of a brand new vehicle. Leisure vehicle upholstery can breathe a brand new lease of life into that semiretired family conveyance device longing to be rediscovered.
In a few simple steps and a little time and dedication, you could once again be revelling anywhere across the land in your leisure vehicle. Before you start pondering your next trip though, you may want to consider these points to help get your restoration project off the ground and into fruition.
What Type of Vehicle Is It?
This may seem like a very obvious, or even pointless question, but making sure that any potential leisure vehicle upholstery company is aware of the vehicle coming in is a necessity. Most businesses that specialise in restoration motor vehicles will accommodate for all makes and models but there is a chance that some will be unable to help – particularly if your project is a speed or narrowboat.
Makes and models of different motorhomes, horseboxes and boats vary by size and upholstery area so quotes for individual jobs are likely to be bespoke. You don't want to turn up for the job and be told that your expected cost is going to be higher as a result of misinformation. Of course, it is probably best to let any company you wish to undertake work have a look at your vehicle before committing to anything.
What Actually Needs to Be Done?
Again perhaps somewhat fairly obvious, recognising exactly what work needs carrying out is a very important aspect of any motor vehicle restoration plan. Either yourself, a leisure vehicle upholstery company or a combination of the both of you can identify whether you need a total upholstery renovation or your foam just needs refilling.
By understanding requirements, you shouldn't find too many surprises springing from unknown places costing you more money than needs be.
It may also be that you want to completely reupholster your carrier, to give an even stronger spark of life.
Which Materials Do You Want to Use?
There is no universally accepted or undisputed ideal fabric or material to be used in cushions and seating arrangements – what one person considers beautiful, another will despise; especially in terms of design and overall appearance.
Most companies will offer the chance to view and feel fabrics before any work begins. Take full advantage of this and don't be shy to ask to have samples held up against your current backdrop to gauge an idea of how they will look upon completion.
What Kind of Time Frame Do You Want to Be Working Towards?
Your finished article is hopefully going to be something that you are proud to call your own and a leisure vehicle upholstery company is delighted to have completed.
Different dealers will have different specified periods of time in which they will have your work completed. Some companies, such as ourselves offer a one day service, solely focusing on finishing one job in one day, usually from first thing in the morning to right up to closing time.
If you are venturing far away from home to have work done, some same day upholsterers offer a complimentary overnight hook up. Using such a service would mean that you travel to the destination on the eve of the project commencing. You would be provided with an electric point and fresh water and vacate your vehicle in the morning for upholsterers to start to bring your dream motorhome, horsebox, speedboat or narrowboat to life.
Videos of our work